Shop
Submit Your Ace Video and Claim Your Bounty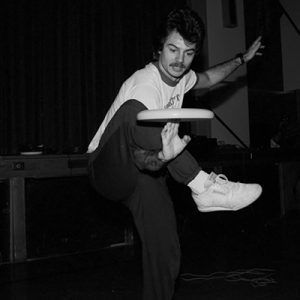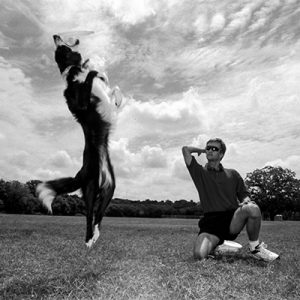 In disc sports, it always comes down to the disc. The I-One is an accurate and highly stable mid-range golf disc 4|5|0|0 that does the unthinkable, it flies straight. The I-One Ace Challenge was developed to highlight the disc's accuracy in mid-distance ranges.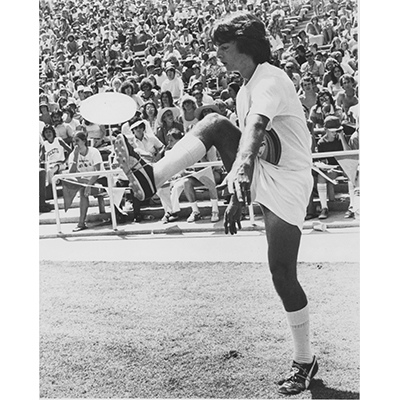 The I-One disc was created by 1976 Men's World Frisbee disc Champion Peter Bloeme. Peter beat John Kirkland at the Rose Bowl for the Overall World Frisbee disc Championship in front of 50,000 Frisbee fans. His winning the Men's World Accuracy Championship through distanced Hula-Hoops sealed him the World Overall title and led to a signature line of discs with Wham-O. In 1977 he took second place in both the World Overall and the World Disc Golf Championships!
Alex Stein started the Ashley Whippet Invitational World Canine Disc Championships which Peter won in 1984 with his dog Whirlin' Wizard. Peter would team up with Alex Stein the owner of Ashley Whippet to make long distance throws in stadium shows to Ashley. Peter and Wizard retired from competition after that year and Peter founded Skyhoundz which helped spread the sport to over 30 countries. You can see many of Peter's TV appearances on YouTube.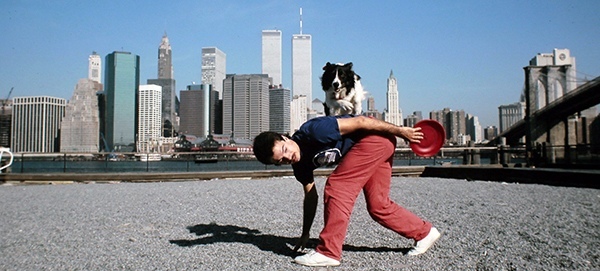 In 2000 Wham-O decided they would no longer sponsor Skyhoundz competitions by donating Fastback Frisbee discs to the event. If Skyhoundz wanted Frisbee discs for their competition they would have to buy them from Discovering the World.
Peter and his partner Jeff Perry (1989 Ashley Whippet World Champion with his dog Gilbert) decided they could make a better disc than the Fastback Frisbee disc and started Hyperflite. They created a more stable disc with better distance and control than Wham-O's. They have now been molding discs for canine sports in Georgia for over 20 years.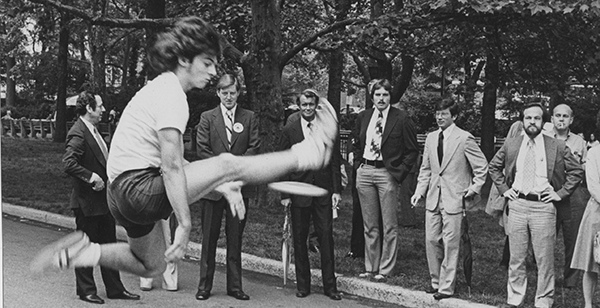 Peter and Jeff continued to add new molds to their product line and in 2015 had two molds manufactured in China. One was the Z-Disc and the other was the I-One. They grew uncomfortable with the people they were working with in China and negotiated to have the molds shipped to their office in Roswell, Georgia. The molds needed further tooling once they arrived in the US and they released the Z-Disc that year. The I-One just sat on the shelf in the warehouse until Troy Burns asked Peter if he was interested in creating a golf disc for the CHEENGZ brand. Peter said "I already have one. Jeff and I made it and the mold is in the warehouse."
Like all of Peter's discs, the I-One was designed to be stable and accurate. Accuracy won him the World Championship in 1976 and was his inspiration to make a better disc for canine sports than Wham-O. The I-One Ace Challenge is an accuracy competition designed with Peter Bloeme to showcase the first run of his first golf disc.
The race for the Bounties is live.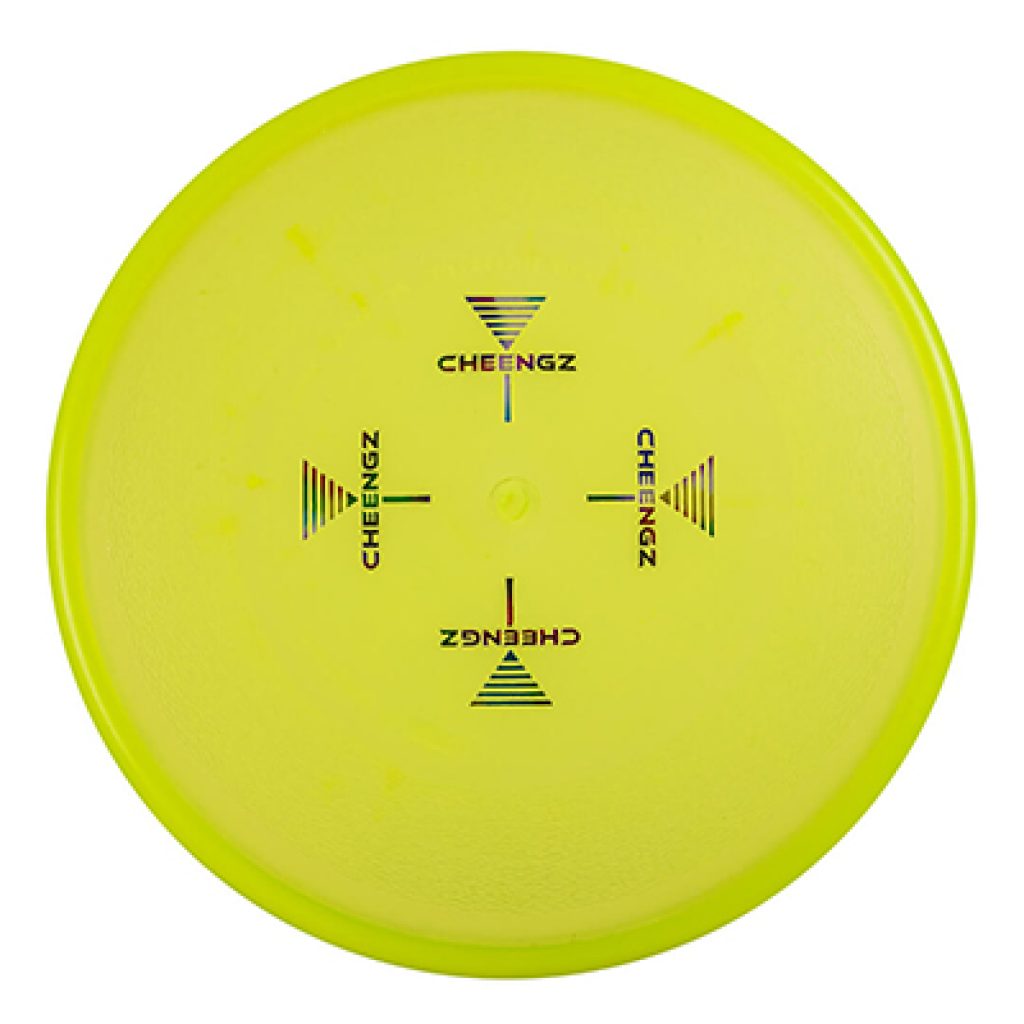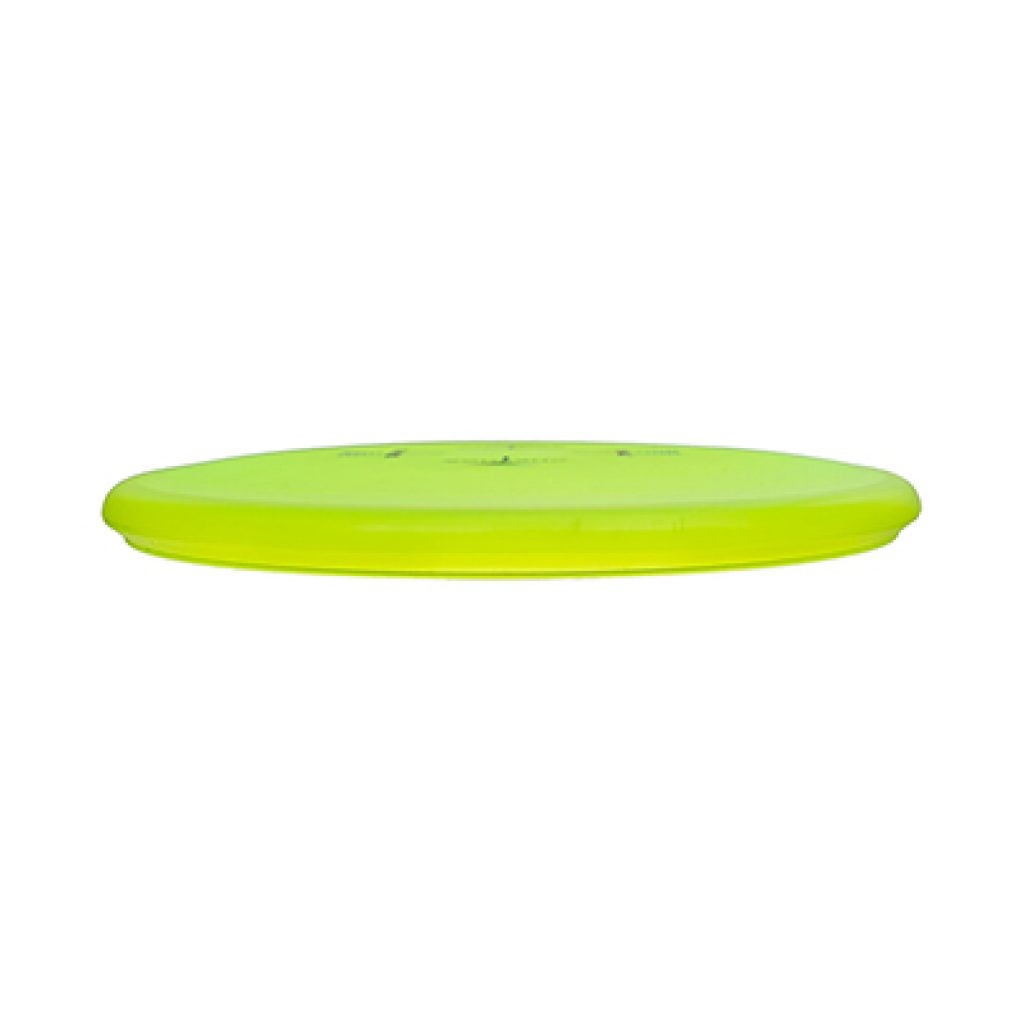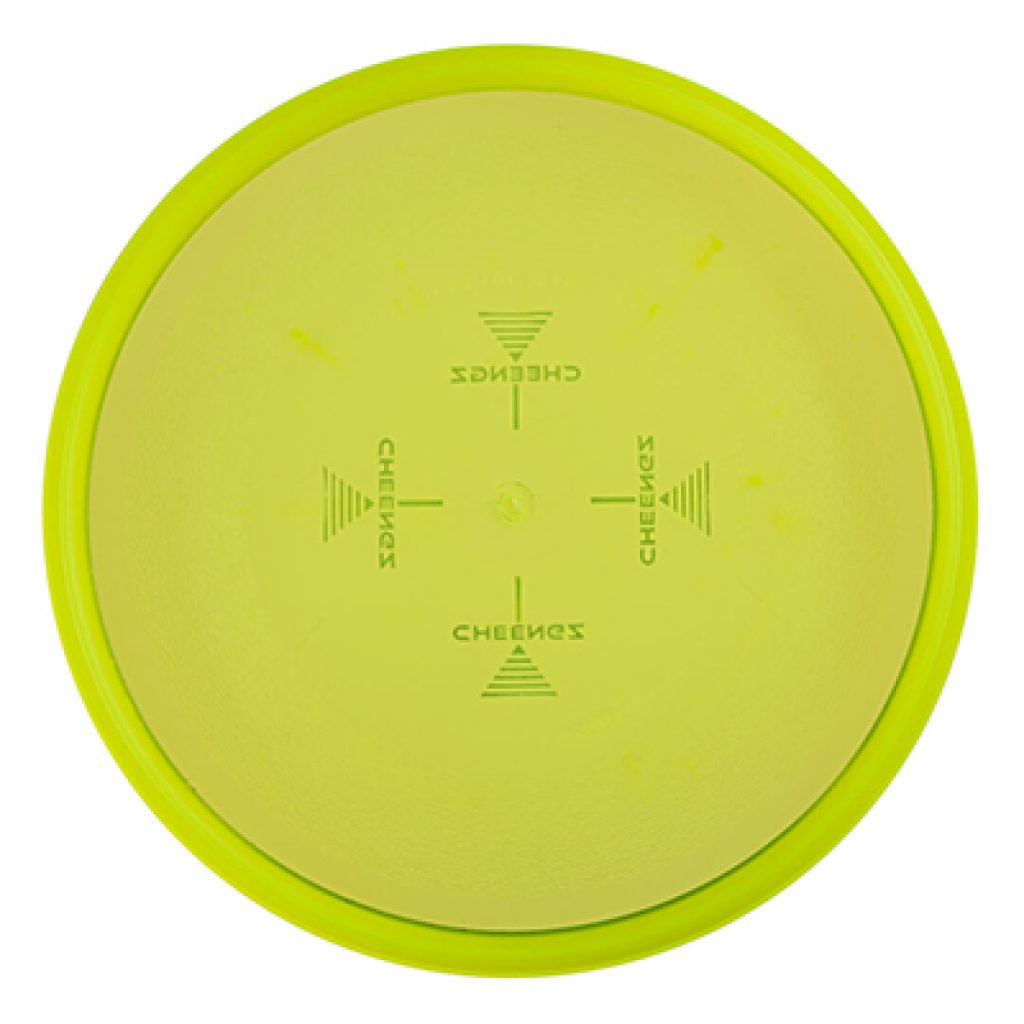 The I-One is an accurate and highly stable mid range golf disc 4|5|0|0 that does the unthinkable, it flies straight. PDGA Approved 12/30/2020
Bounties paid for the first ace video submitted in each of the following divisions:
150′ – 174′ = $150
175′ – 199′ = $200 – HAS BEEN CLAIMED AND IS CLOSED FOR ENTRY
200′ – 224′ = $225
225′ – 250′ = $250
251′ or more = $300
Total Prize Money $1,125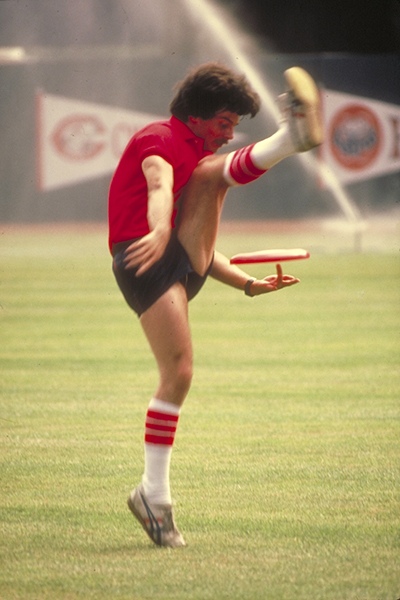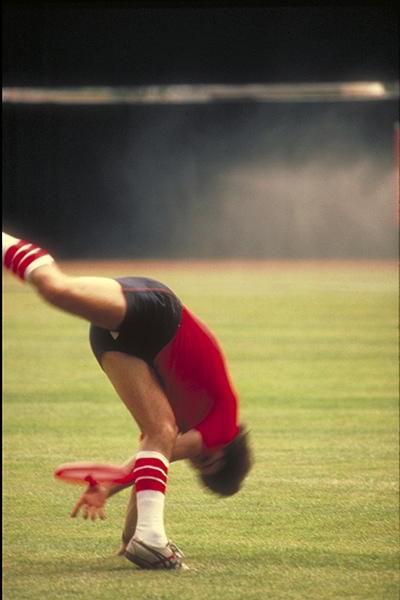 Peter Bloeme performing pre-game demo at Shea Stadium before the NY Mets baseball game.
Tips on Competing in this Challenge
Find three friends that are interested in competing with you in this challenge to help you film and compete. You can use each other's discs to help you dial in your accuracy on the hole being played, and they can help film and speed the return of discs to the tee (this is a race). You can also practice in a field throwing your discs to each other to increase your accuracy through practice sessions. Aim for a root beer belly. The distance at which you can consistently land your disc in your partner's hands without them moving is the distance division you should zone in on for this competition.
Maximum distance is achieved with a Hyzer Flip. The distance accuracy of the I-One will be determined by your arm speed, snap, and release. The more friends you have competing with you, the more discs you each have to throw to try and win the bounty.
While filming with more than one phone or video camera is not required, additional seamless video angles will help you confirm your Ace was properly filmed and your entry validated. It also makes you look cooler on social media after we edit the videos together. All videos must be seamless from start to finish or they will be disqualified. Only one camera is required to film the disc and throw from the tee pad. Additional cameras can be positioned behind the basket to catch the incoming ace from another angle. Every phone or camera you use is an extra backup that ensures your shot is filmed and you are eligible to win the Bounty.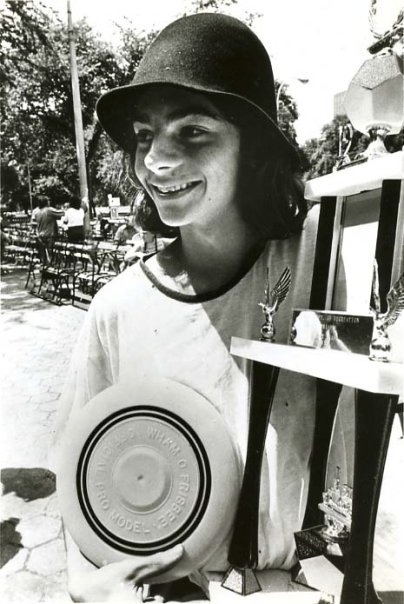 CHEENGZ I-One™ Ace Club
#1 Joel Bryant – PDGA #27448 – First I-One™ Ace with a prototype – This throw was not eligible for the challenge. It was a demo filmed for this challenge, the video above. Joel and Bill threw the first round of six discs and I knew one was going to Ace. Three rounds later, with less than 36 total throws, there were two metal hits, and then Joel hit the first Ace with an I-One.
#2 "Chef Hyzer" Joe Costa – PDGA #5195 – Disc #21/500 147g at North Landing Disc Golf Course Marietta, GA Hole #16 196′ – Bounty Paid $200.
The 175′-199′ Distance Division is now Closed